Augusti 21, Ponta Delgada and a dolphin boat. There are supposedly a lot of dolphins around Azores, so today we strolled down to the harbour and joined a tour. Took a few pictures of wall art on the way, there is plenty of that in Ponta Delgada.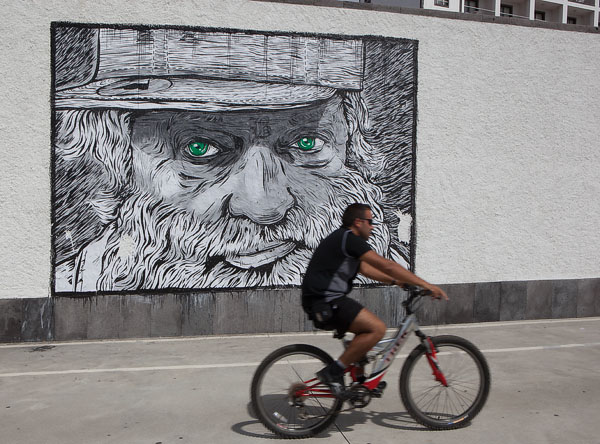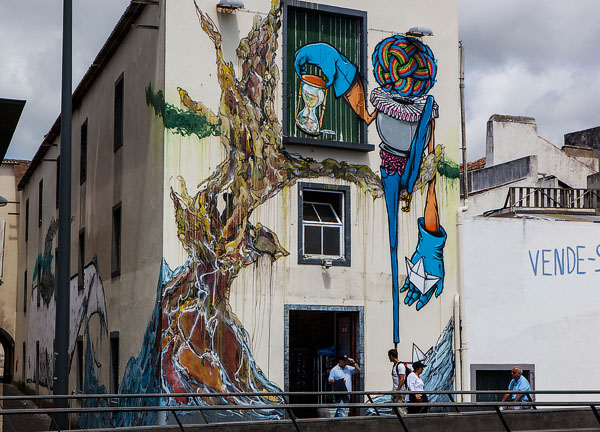 Moby Dick Tours. Maybe not an altogether encouraging name…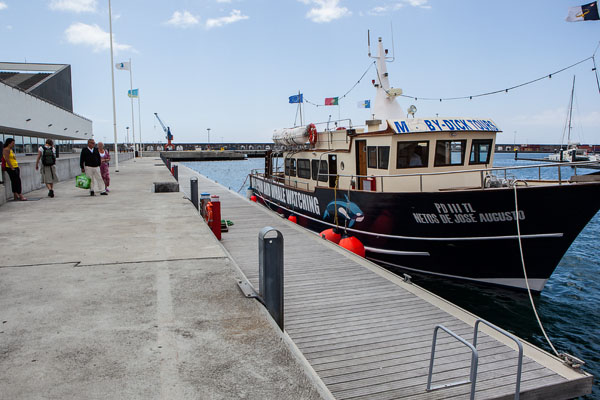 Beautiful weather, blue sky with fluffy clouds, the great Atlantic ocean. All you need for a nice day.
Once at the site the water was teeming with dolphins. But they were difficult to catch on a picture. Once you spotted a few of them jumping and took your picture they were already on their way down in the ocean. I managed to get a few blurry pictures though.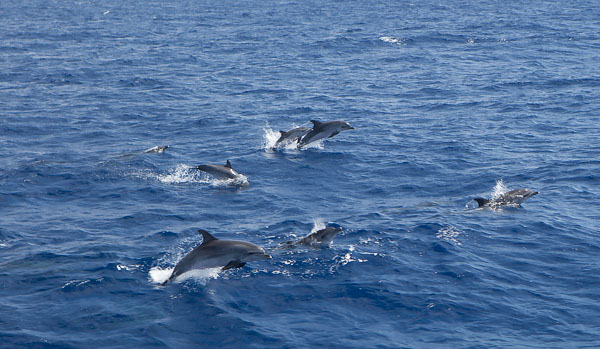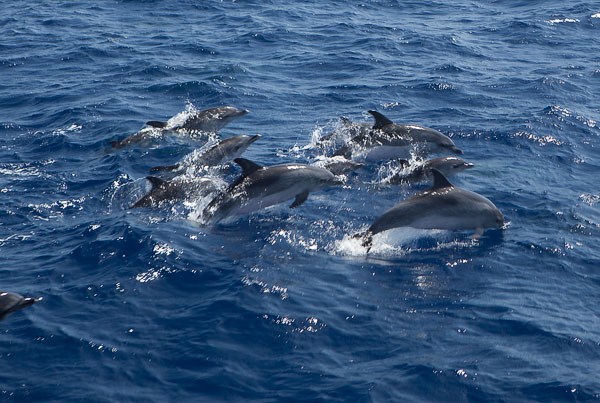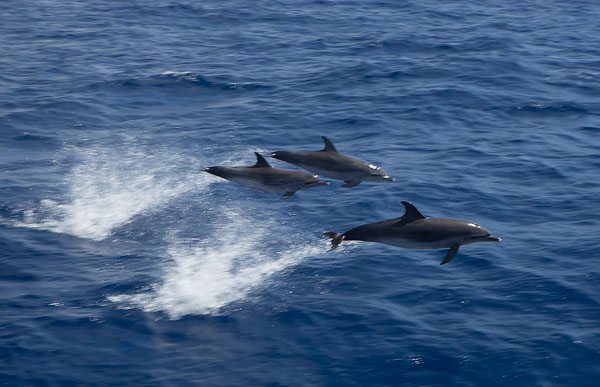 Moby Dick took an extra tour around the interesting lagoon island Ilhéu da Vila.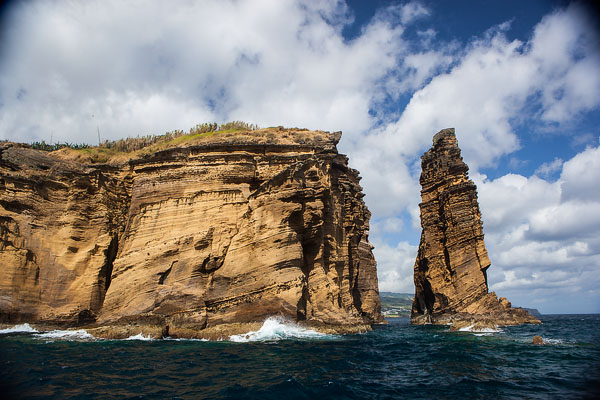 On the way back. The buildings go like a white band along the coastline.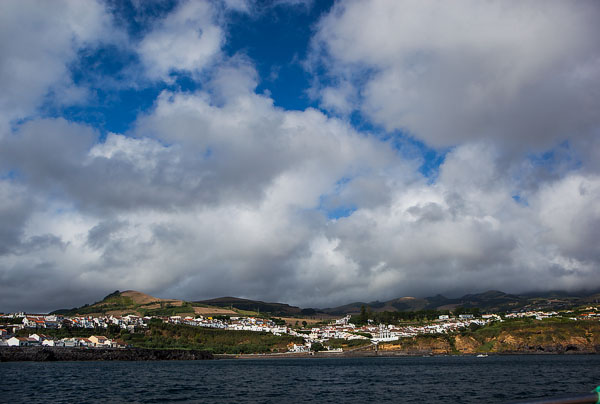 Back at the harbour, here a picture of the harbour arena.