Augusti 20, Salto do Prego and the fumaroles in Furnas. Today we drove quite a bit eastwards to visit one of the many natural tourist attractions on São Miguel, the Salto do Prego waterfall.
Here a stop on the way to admire the view.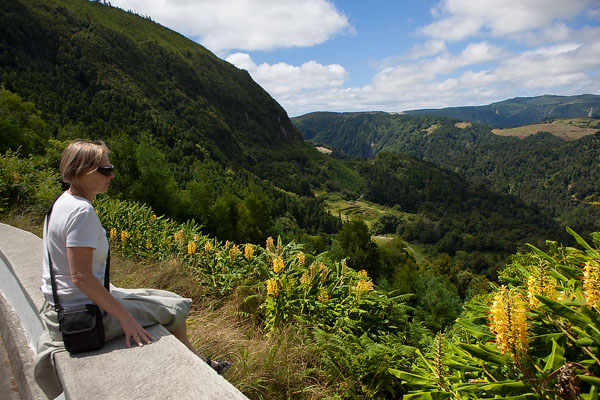 The path up to the waterfall is a rather easy walk where the beginning is the steepest. You pass an old village ruin, small banana plantation and fantastic jungle-like nature.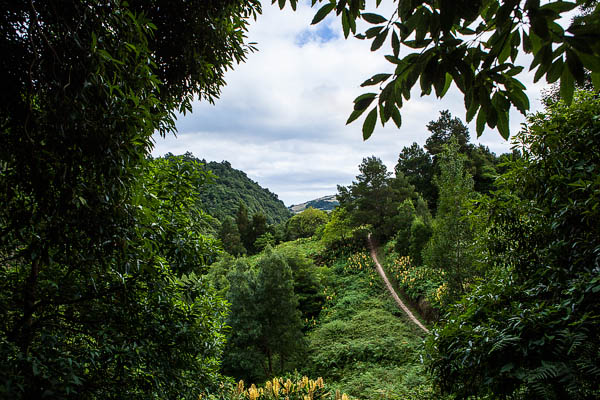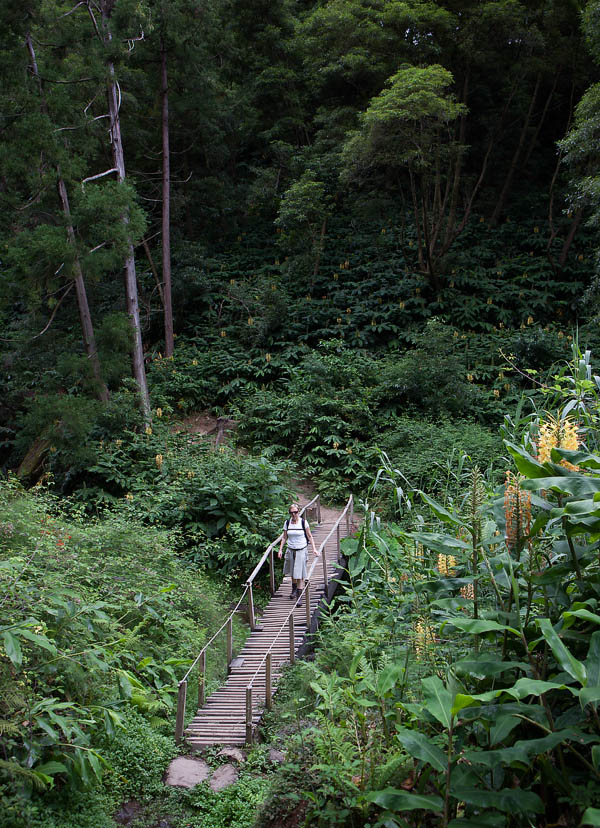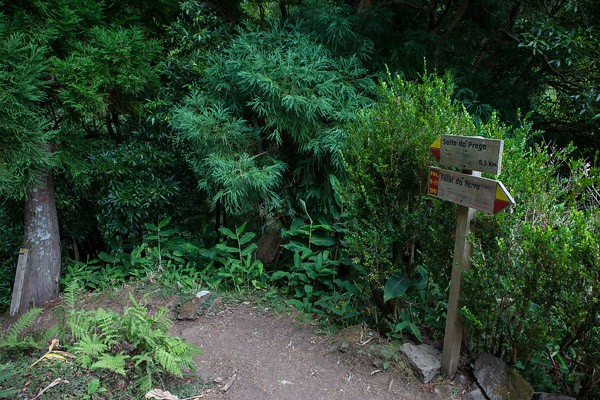 The waterfall. A refreshing swim in the cold water is a must.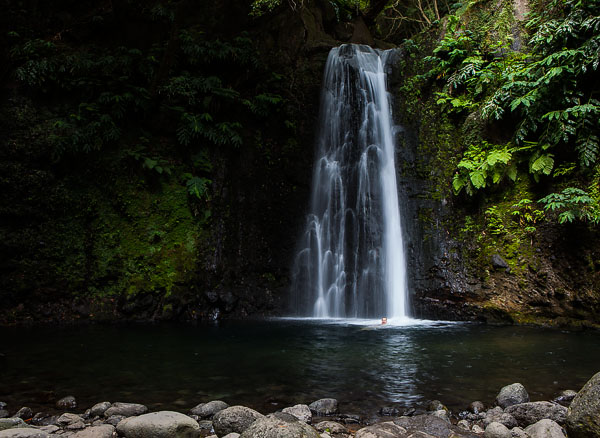 Personally I am a cowardly bather, but I can't let an occasion like this go to waste.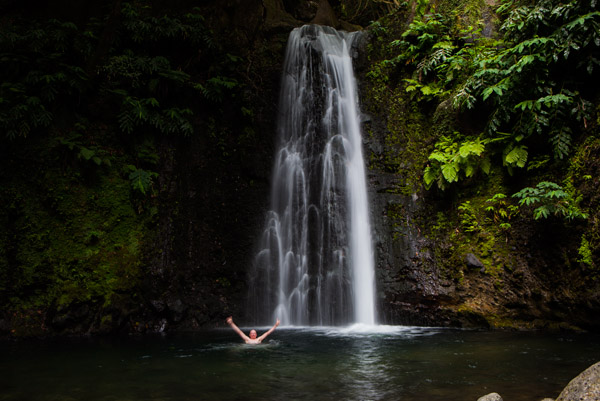 We chose an alternative route downhill and found the only levada we saw on the Azores.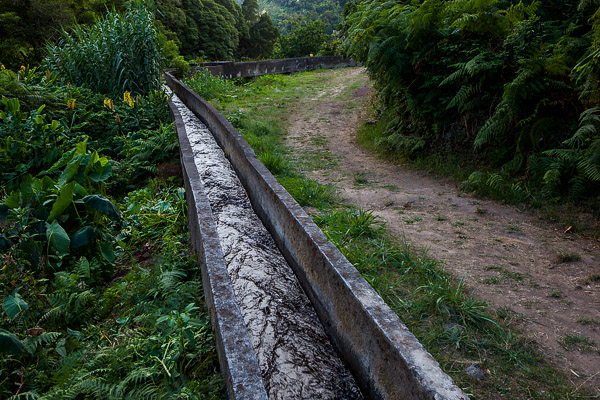 Another break to admire the view on the way home. Breathtaking.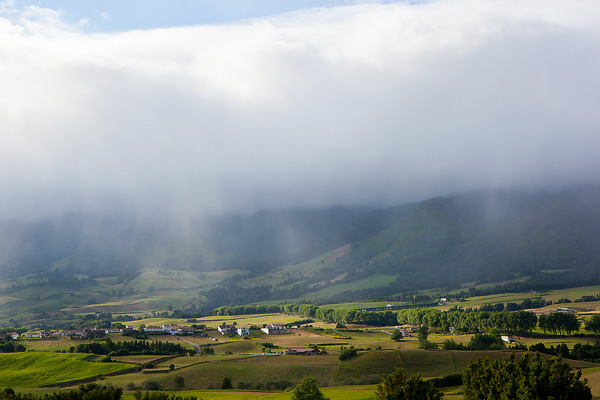 More view.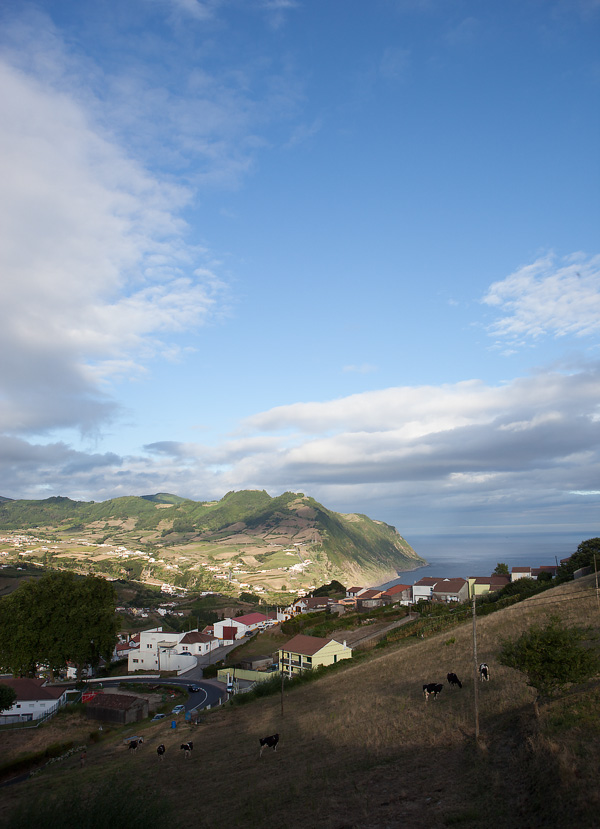 And finally we made another stop in Furnas. You can't miss the fumaroles, oozing their sulphurous gas.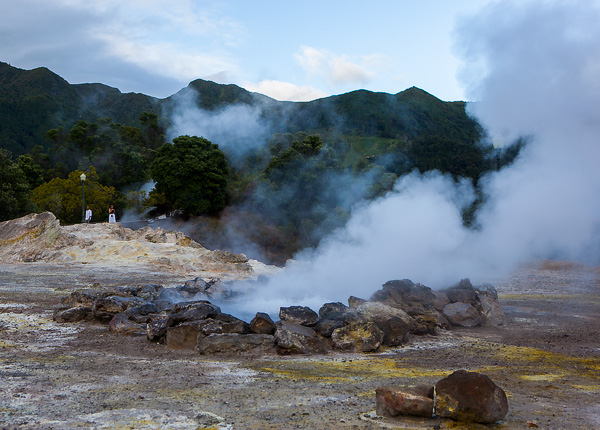 The people in Furnas use the fumaroles to slow-cook cozido, a stew you can enjoy in a restaurant nearby.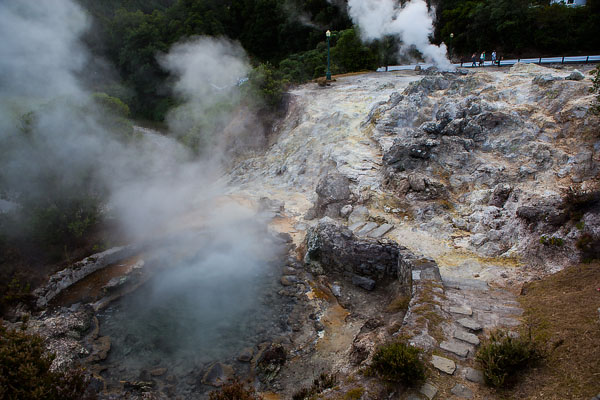 From the mysterious netherworld all sorts of substanses make their way up and colour the surface.