April 21. Today we had another walk on our favourite levada, Levada da Janela. On the info board you learn that a torch, good shoes and a walking stick are useful items to bring. A torch definitely comes in handy, after a couple of kilometers the levada runs through two tunnels, and what's difficult is not to see where you're going but to avoid hurting your head against the rough tunnel ceiling.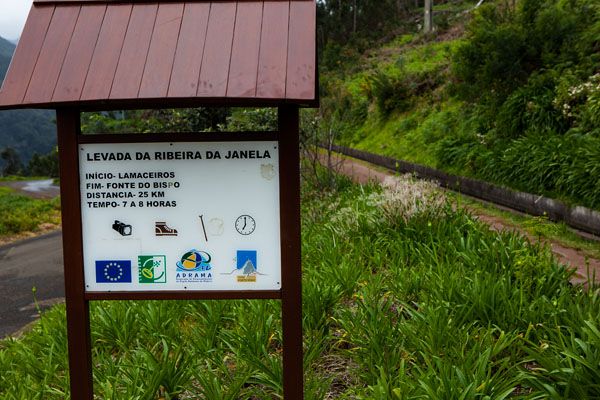 The views are as magnificent as always.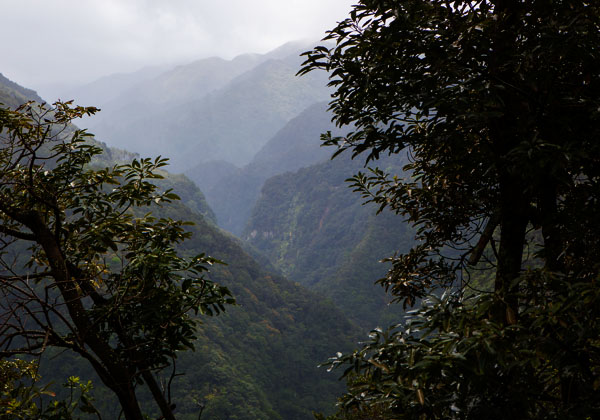 I have mentioned the rather common gorse bushes before.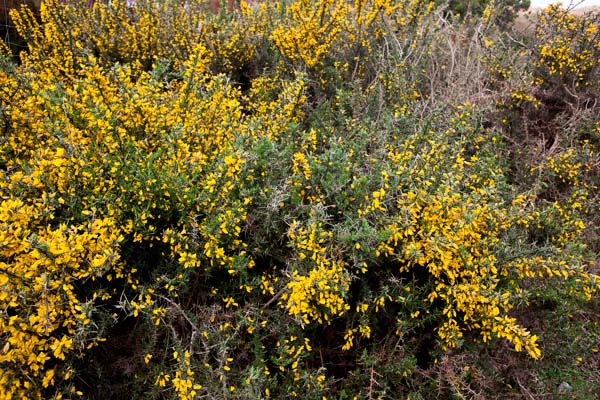 Here is a close-up of the needle-sharp, rock hard thorns. Maybe something for the boyboys in Jackass to throw themselves into.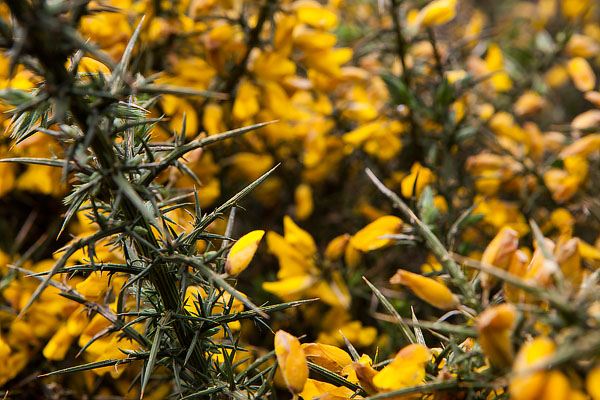 April 22. There aren't many sandy beaches in Madeira, and the few that exist are artificial. Here is one in Calheta. They told us that the sand is shipped here from Africa and it may very well be true.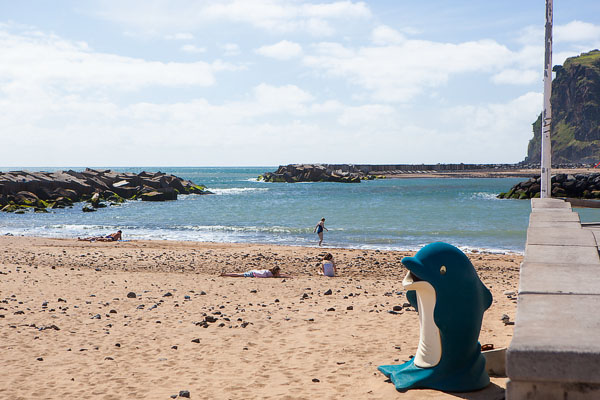 Another picture from Calheta. The moon is slightly twisted at this latitude.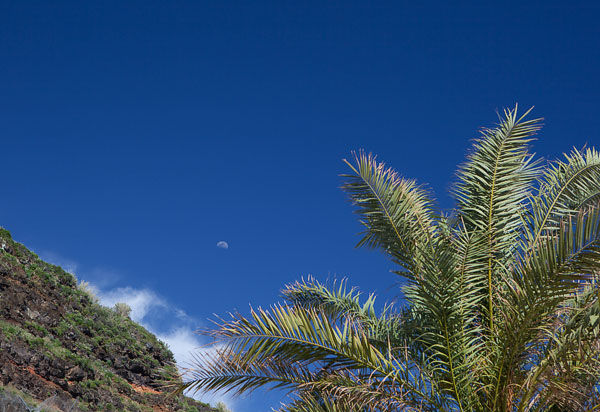 A picture of our hotel, seen from the other side of the canyon.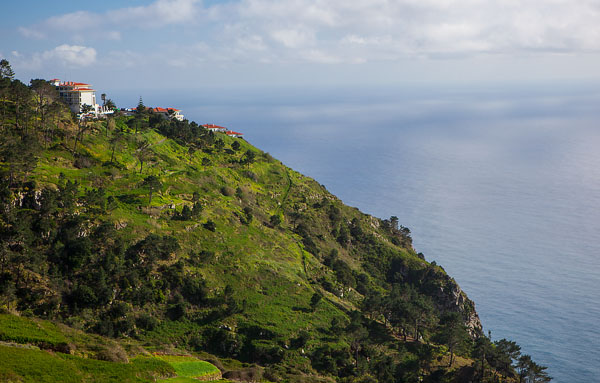 April 23. A last Picture. Sunrise from the airport in Funchal.