April 18. Beautiful morning. Ocean and sky bleading into each other into a blue dream. A fishing boat struggled slowly as a white dot across the picture.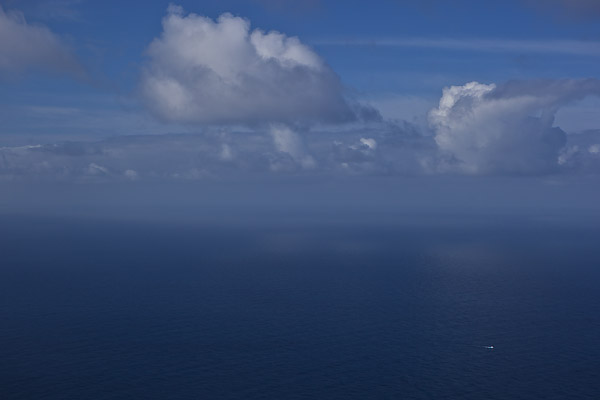 We went to Funchal to see the flower parade. There was time for a visit to the botanical garden first. Here is the view from the parking lot.
And here is a view in the garden itself. Symmetry and patterns are recurring flower themes.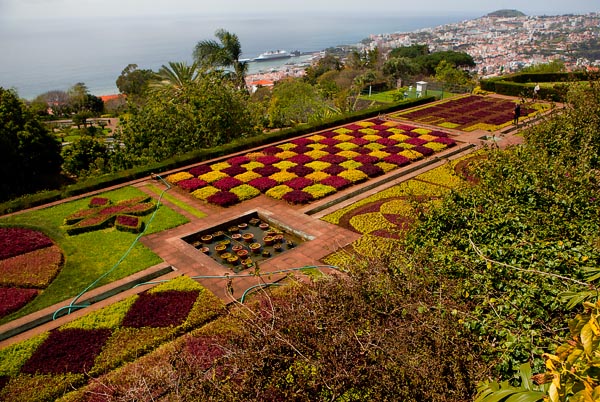 Some hard kept bushes.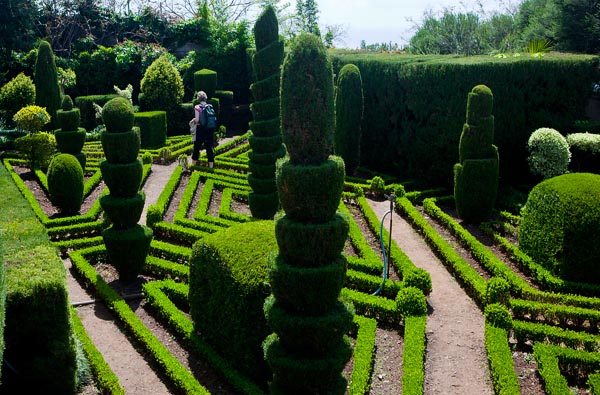 This is a replica of the houses that are to be found in every Madeiran tourist leaflet worth its name. In reality there aren't many of the palheiros, as they are called. We have travelled around a lot in Madeira and we have yet to see one of them. If we wanted to see genuine palheiros we would have to go to the village Santana in the north of Madeira, there are a few house kept to provide tourists with photographing opportunities. We'll just settle with this one for the time being.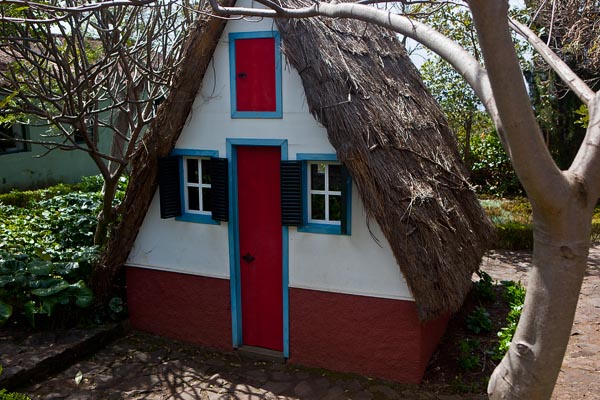 As soon as I saw these… er… well, trees, I knew I've seen them somewhere before. Then it dawned on me! Beaker in The Muppet Show! See for yourself.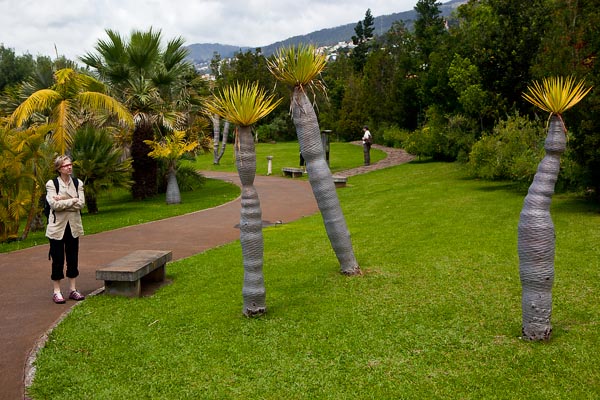 A viewpoint at one end of the botanical garden. A typical view of a Madeiran motorway with breath-taking bridges and long tunnels.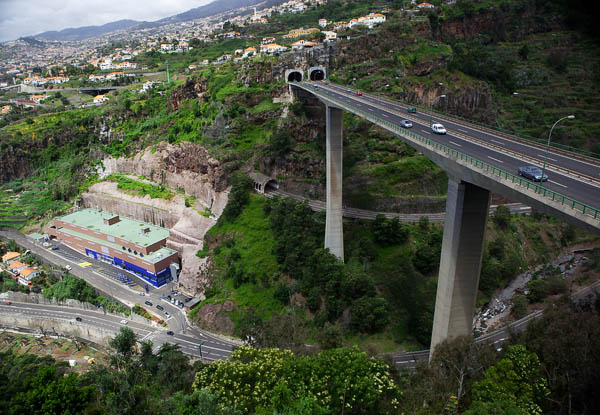 There was a whole department with birds in cages. They seemed to be rather bored, especially the parrots. The peacocks are loose, though. This one is magificent.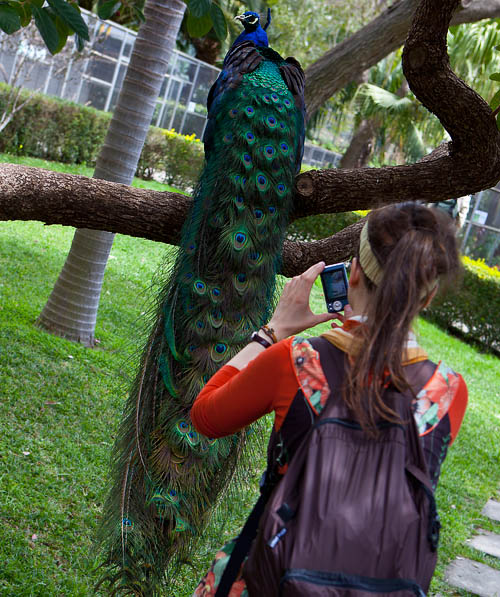 After our visit to the botanical garden we went down to the harbour to watch the start of the flower parade. On a bus on the way we saw a poster that seemed to urge you to contribute to the victims of the earlier floods. "Together we will rebuild Madeira" is what the first line of text says. However, with Google's tranlation help, we now understand that it is an optician who wants to benefit from what has happened to sell some more glasses.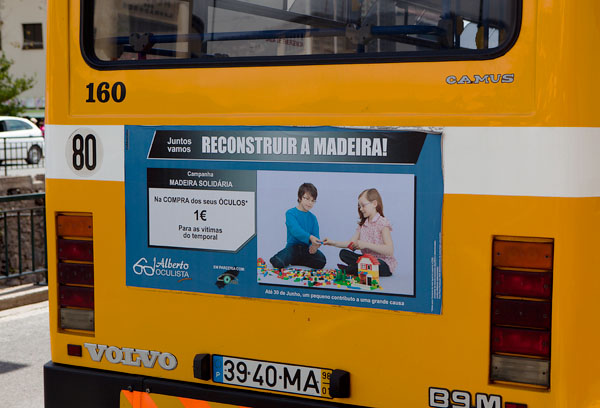 The flower parade was a treat. Here are two picture, there will be more in next post. Stay tuned.