April 14 II. A few pictures from the fish department in the supermarket in Calheta. Fish is a common dish on Madeira. Don't leave the island without having tried some form of the espada fish.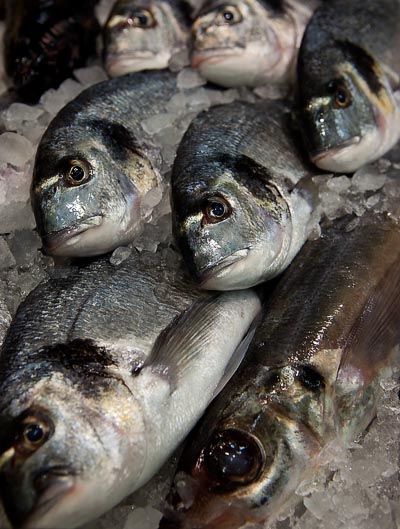 Am I mistaken or do I spot a slight smile here?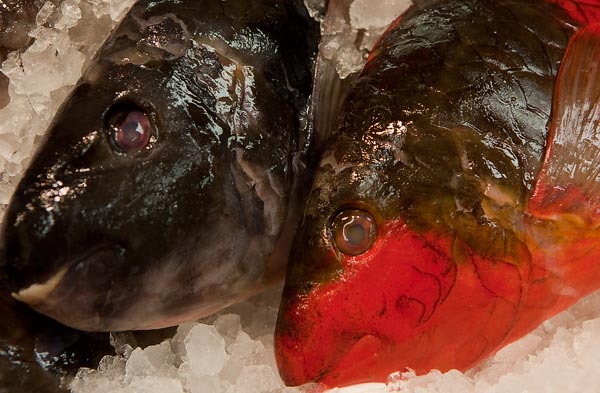 The espada is a really ugly fish. But tasty. I'll write more about it in a future blog.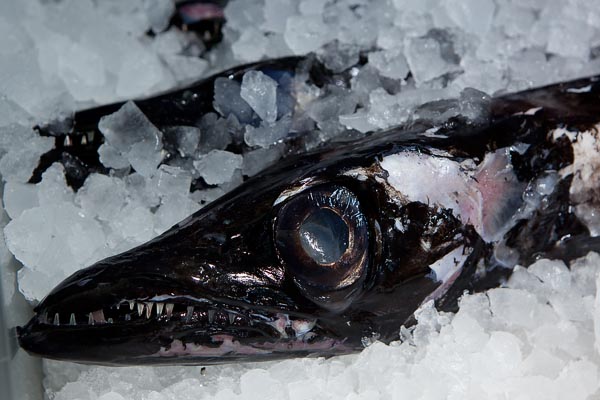 A few pictures from our nice apartment at the Jardim Atlantico hotel. Bedroom, livingroom, kitchen section and a bathroom. A wide view of the Atlantic Ocean and at the moment a dramatically cloudy sky.