April 14 I. No walk today. We drove to Calheta instead, a small town on the south coast, not far from our hotel. The main goal was to visit the sugar cane factory. The sugar cane industry is a small but still rather important part of Madeira's economy. The most important products from sugar canes are sugar (surprised?), sugar cane honey, molasses and rum. The process uses machinery that is all but antique, but it is still as efficient as when it was new (although the steam engines were replaced with electrical ones not too long ago). The factory is open for tourists, you can simply walk right in and stroll about. A tip we would have liked to have had before we got there: Bring ear plugs! The cane crushing machines produce a hellish noise and tinnitus must be common among the workers. None of the men in the factory were wearing hearing protection as far as we could see.
Outside the factory there are lines of trucks with huge loads of sugar canes.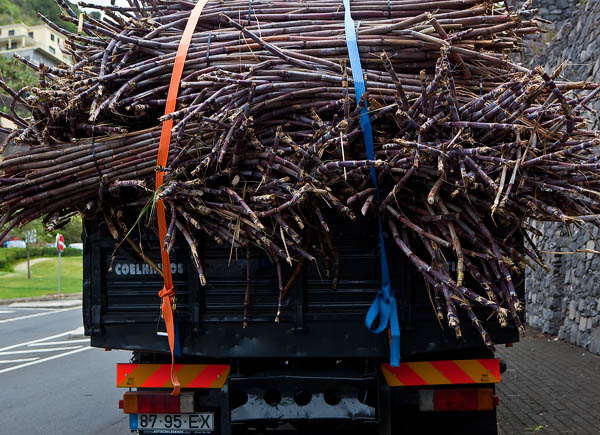 The sugar cane factory in Calheta.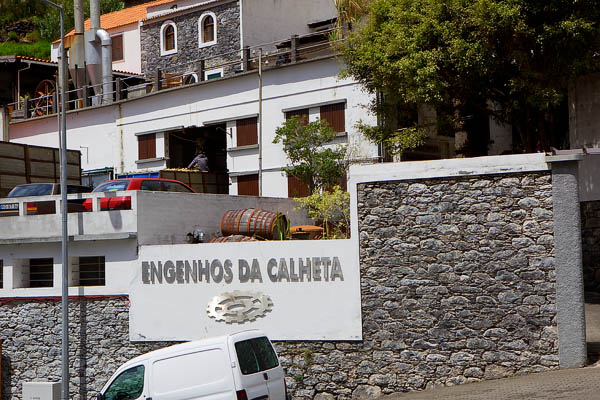 View from inside the factory with stacks of sugar canes. You can see the crushing machines in the back. I switched to black and white, it seems to work much better on this kind of images.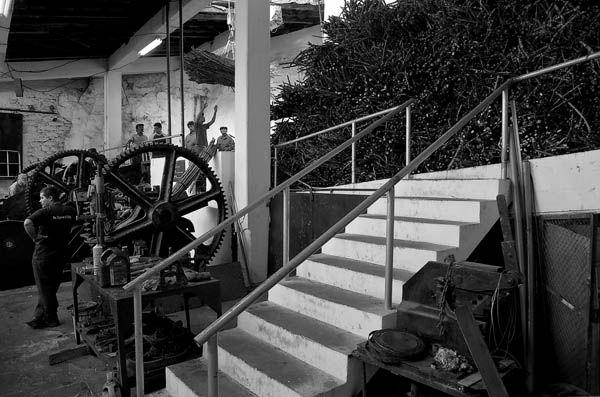 Only one of the machines were running, but the noise was far beyond what any human ear could stand. The machines are mostly open and occupational safety doesn't seem to be a buzzword around here.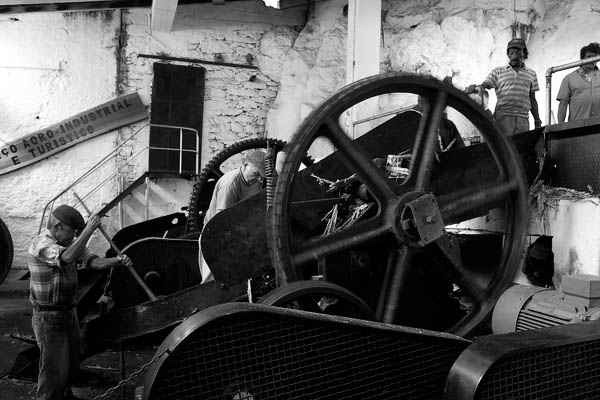 A couple of pictures of the workers.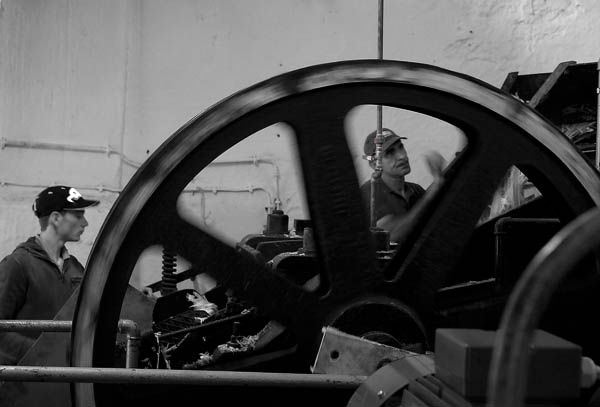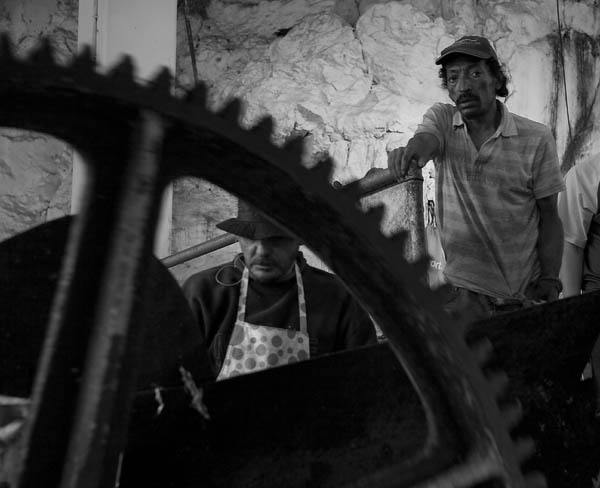 The crushed sugare canes are transported to another machine that squeezes out even more juice. After that they end up on a lorry outside the doors (maybe to be used like this?).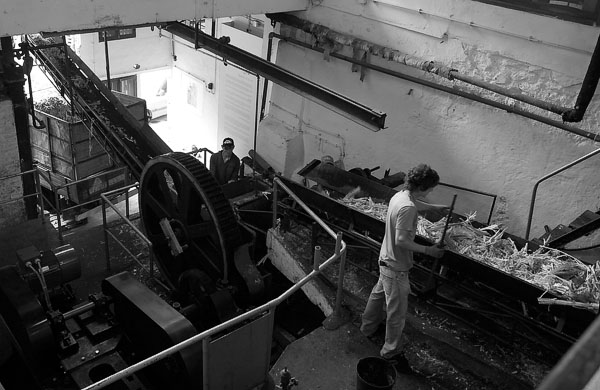 Boilers for evaporation.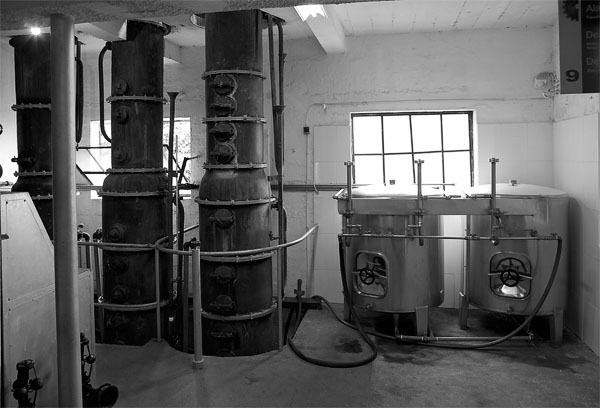 Here the juice is boiled for production of sugar.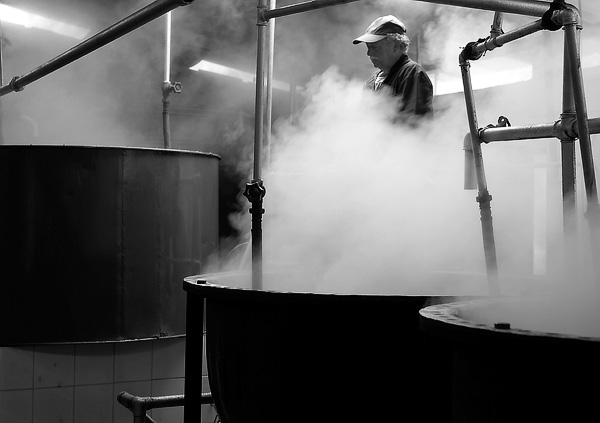 In the factory there is a small museum and a shop where you can buy sugar cane juice, rum and bolo de mel, the sweet tasting soft cake in which sugar cane honey is an important ingredience. Gunilla invested in a bottle of really nice rum (which of course caused problem at the airport, it's easy to forget the liquid rule). We tasted some juice along with a fresh piece of bolo de mel. I thought the juice would taste like liquid sugar, but it was a fresh and fruity drink, cool in the heat.