April 13. This would prove to be the only day with bad weather during a levada walk. Certainly, the bad weather stayed in the mountains, but alas, so did we.
The beginning of the day was beautiful, here the sun is shining above our hotel. Our terass is the one on the second floor. We really find no reason to complain about the view. Hotel Jardim Atlântico is situated quite a distance from Funchal, out on the countryside of which most of Madeira consists. A few meters out of the hotel area you find yourself in an ordinary Madeiran village. This was the second time we chose this hotel, and if and when we get here again we will choose the same one. Last time we stayed in Funchal, but a city is a city whereever you go. If you want trecking and nature, we strongly recommend a rental car and hotel Jardim Atlântico. Here is a link to the hotel website.
The hotel is situated almost 500 meters above the ocean, and if you are up for it you can make the first walk from the hotel down to Paúl do Mar, the little port village at the bottom of the cliff. It's a beautiful albeit laborious trip, especially if you walk up again (instead of taking a taxi).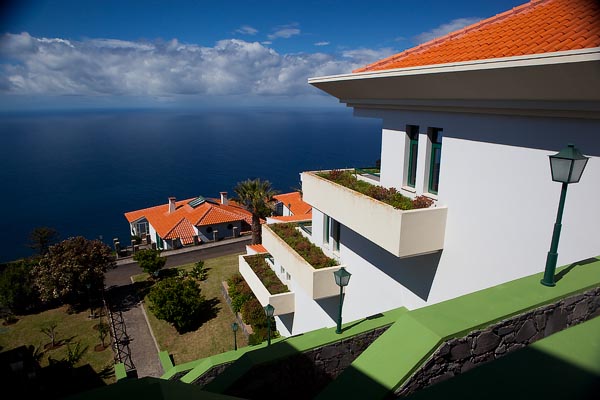 The levada we chose for today is called Levada da Serra. It runs on the northern side of Paul da Serra, the large plateau in the middle of west Madeira. Here you can see the actual birth of a levada. In this picture we have descended from where we parked our car and there is a little bit left to walk before entering the levada. We came from the path to the left, by which you can reach Bica da Cana, a peak whith one the most spectacular view on Madeira.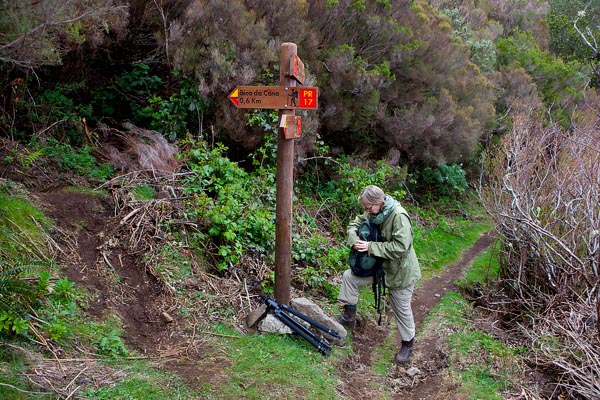 Gunilla is studying our levada bible, Vandra på Madeira (Walking in Madeira) by Anita och Birger Løvland, unfortunately not available in English (as far as we know). Clouds have gathered some hundred meters above us, but as you can see, down by the coast the sun is shining.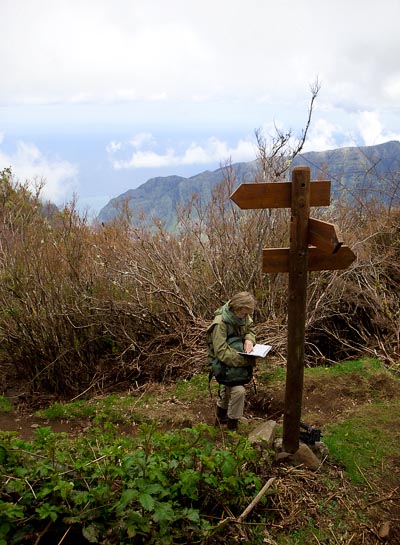 The heather trees are typical for the area, and this type of vegetation is to be found only here and on the Canary Islands. It changes the path in places to dark green tunnels.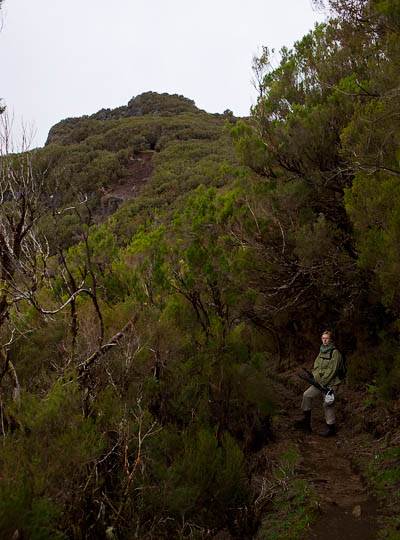 Here are the two very first meters of Levada da Serra, at first just fed by a few tiny trickles of water.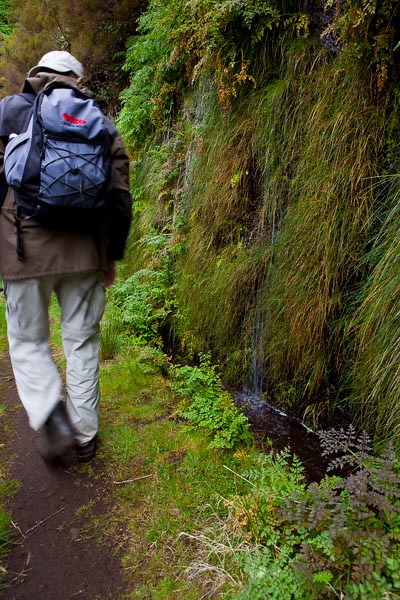 With perfect accuracy a small waterfall is falling onto the levada. It hasn't yet started to rain, but the umbrella came in handy nevertheless.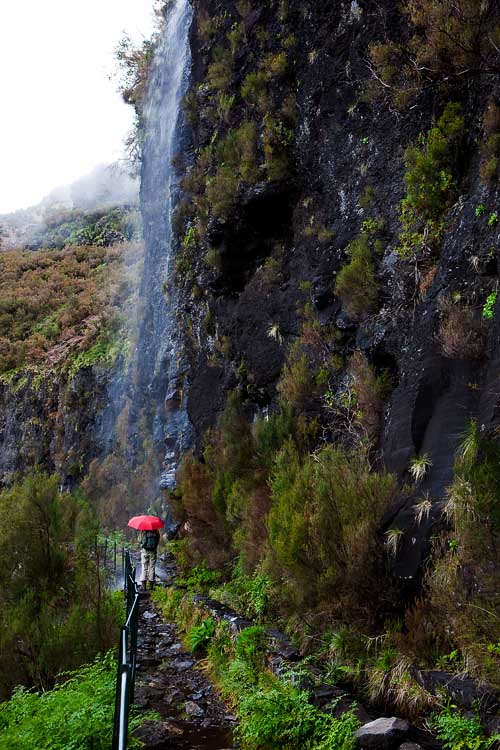 And here am I.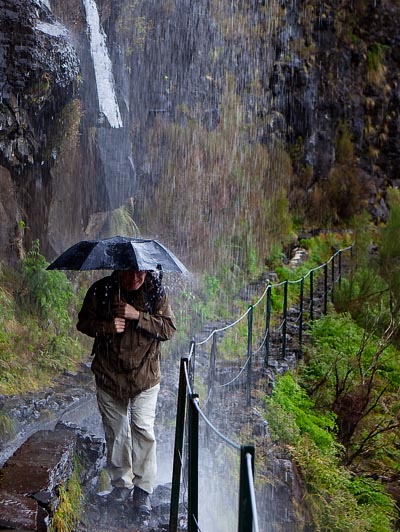 Some plants I seem to recognise from home. This looks like common wood crane's-bill, but then again, it doesn't. Some kind of crane's-bill at any rate.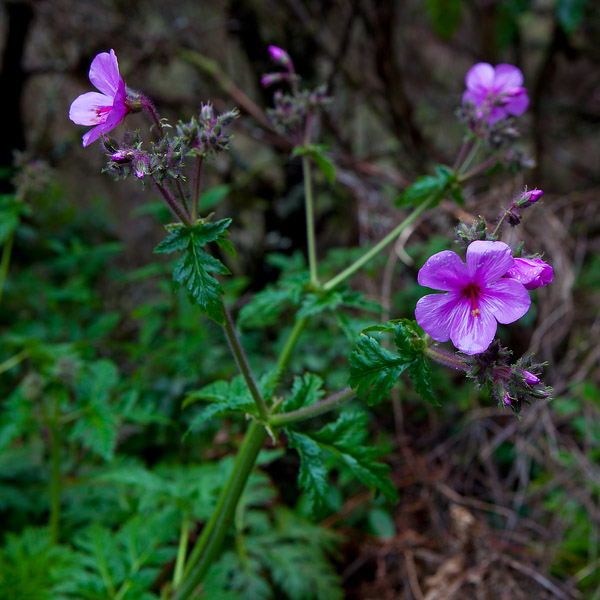 We had our packed lunch at a beautiful place where the levada runs down in a steep drop to a lower level. When we had finished it started to rain. We had planned to go back a little bit and then take a shortcut on a path that was supposed to lead up over the mountain. We didn't find it and we think that it had been swept away buy one of many landslides, so we had to go all the way back in pouring rain. We came back to the hotel soaking wet, but there the sun was shining, and altogether, it had been a nice day's walk.