April 12. Levada da Janela is our favourite levada and a must if you happen to be in Porto Moniz. It's an easy walk, at least at the beginning, and you will be rewarded with breath-taking views all along the way. Ribeira da Janela runs in the bottom of the valley. We made the nice walk twice during this Madeira visit.
Here too you will see the results from the excessive rain during the spring in the form of landslides and fallen trees. It is not as extensive as on the south side of the island, though. Here a eucalyptus tree has yielded to the loosened soil  and fallen across the levada.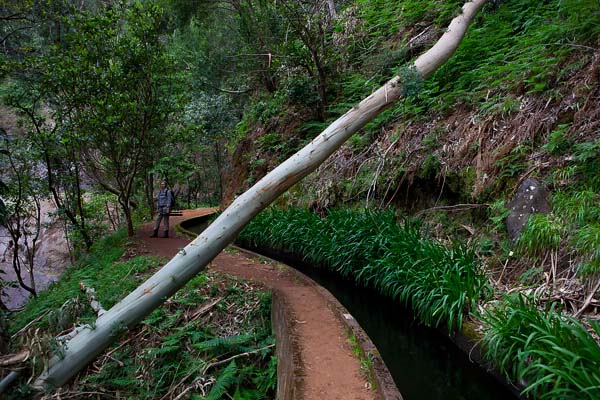 It has not yet given in though. There are fresh sprouts all over the bare trunk.
Here a whole root system has  slid down with trees and everything and laid down across the levada. The trees are removed, but the rest seems to be to difficult to get rid of. The section with the triangles in the foreground is a part of the levada wall that is a little lower than the rest. Its purpose is to control where water should overflow in case of flooding. The triangles makes it possible to pass the section when it is flooded.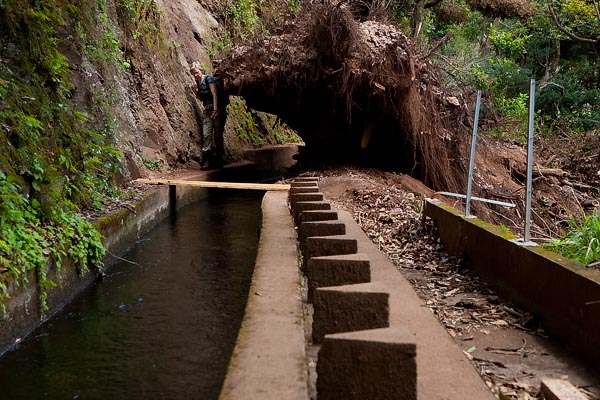 Part of the slope has slid down and the levada has been moved inwards. There is a hiker in the middle of the picture who might give you an idea of the proportions.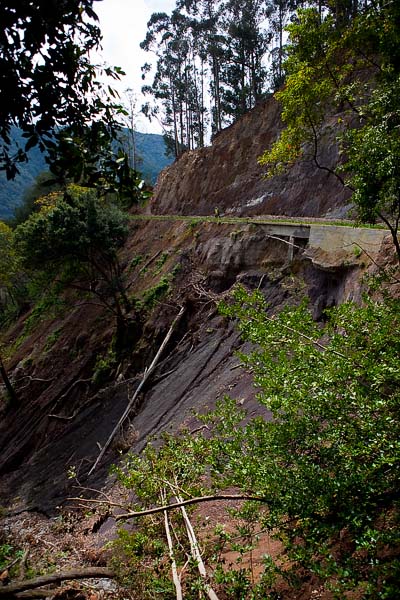 Here we have just passed the first tunnel and ended up in a ravine on the other side with a nice waterfall.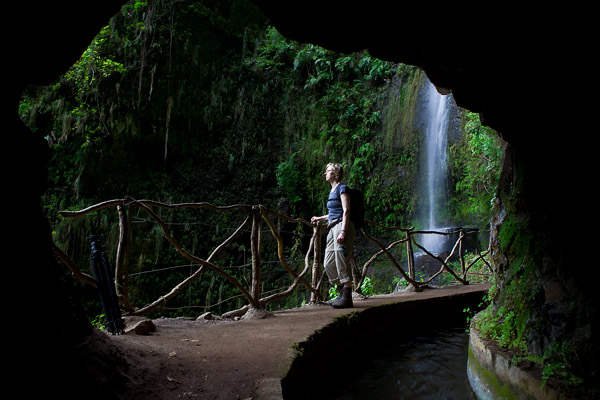 We continue towards the waterfall.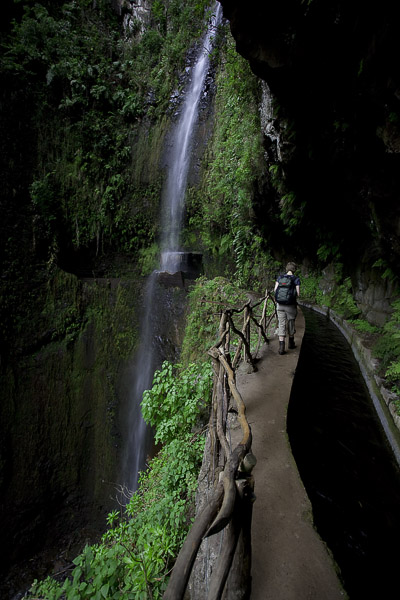 The levadeiros have built a shelter that gives you some protection against the water. We are very greatful for it.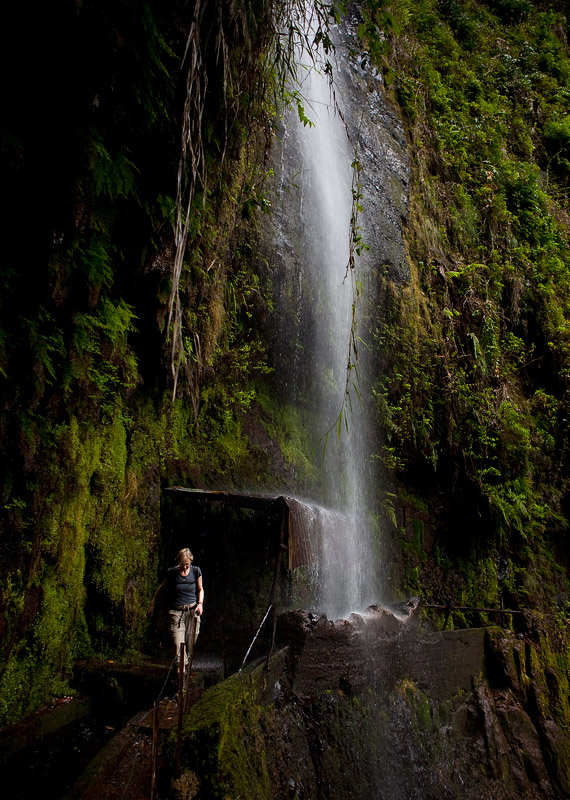 Here you can see the waterfall and the ravine from a distance.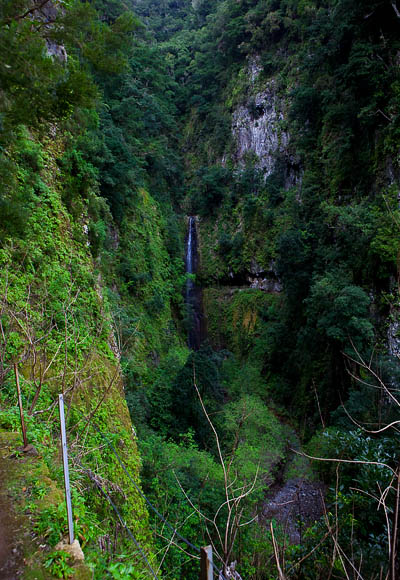 We have reached the levadeiro hut that clings to the mountainside and are occupying the two available seats. A short but heavy shower made us greatful for bringin the umbrellas in our backpacks, but here the sun is shining again. The levada runs under the terrace floor and continues in the dusk in the foliage in the background.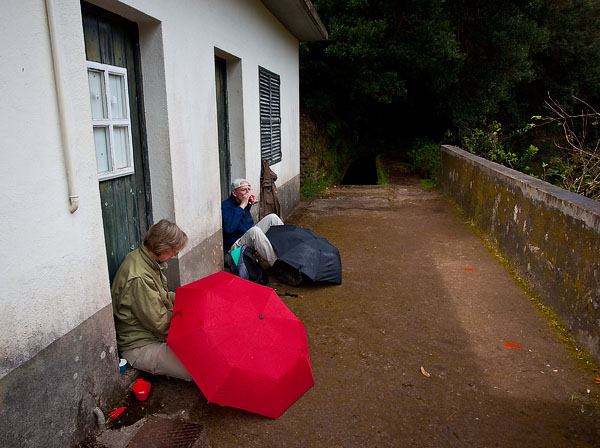 From the terrace we saw the tracks of a landslide. A large piece of land has simply let go and slid down the mountain. It has mown down everything in its way and left a string of bare mountain behind it.